4 Easy-to-Grow Culinary Herbs Ideal for Small Spaces
Fresh herbs are a great way to bring the flavors of your dishes to life. Unfortunately, they can be expensive to buy at the grocery store and they aren't always in season. Although you can use their dried counterparts in your favorite recipes, they just don't deliver the same flavor profile.  Fortunately, you can enjoy fresh herb flavor all year long and you don't need a ton of space to do it.
Here are 4 Easy-to-Grow and Versatile Herbs
Basil
Basil tops the list because it is so versatile and is super easy to grow from seed. All you need is a small pot and sunny windowsill and you can have fresh basil at your fingertips all year long.
Cilantro (Coriander)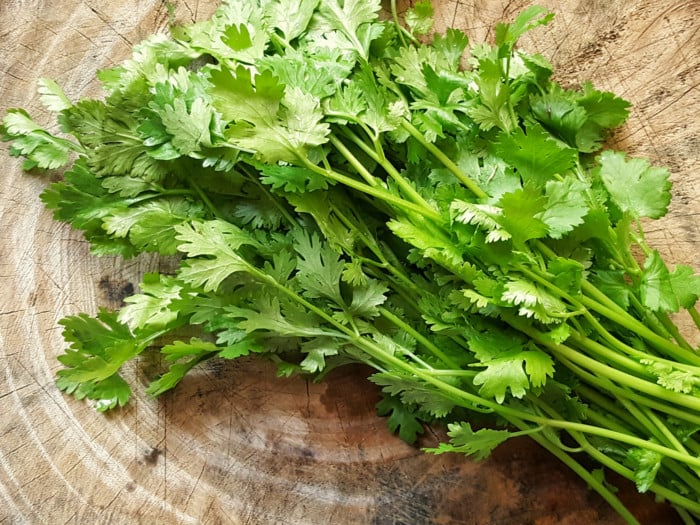 Cilantro (Coriander) Cilantro is also very easy to grow from seed. You can extend the life of your plant by keeping it plucked down and keeping it in cooler areas. In spite of your best efforts, however, it will eventually "bolt" to form lacy flowers that will set seeds that can be harvested. Those seeds can be lightly toasted and ground down to create coriander, which is much more mellow in flavor than its fresh counterpart and is a nice complement to many recipes.
Rosemary
Rosemary Rosemary can also be started from seeds, but you may find it easier to pick up small plants from your local garden center each spring. They can then be brought indoors during cooler weather, but you will need to keep them moist and provide access to a sunny window, preferably with a southern exposure, * to keep them happy.
Thyme
Thyme This is another classic culinary herb that is so easy to grow. It has a beautiful growth habit that makes it ideal in pots next to taller herbs like rosemary. Use it outdoors to edge walkways and paths to add a fragrant element to your landscape, but don't use those plants for cooking, especially if you have pets.